My name is Emily Chung, and I'm a year 10 student at Sydney Girls High School. I will be undertaking work experience at Eastside Radio from Monday 20th November to Friday 24th November. As a young person who is interested in music, the arts, communications and journalism, I'm really excited to spend a week at Eastside, as I believe it will be an immersive introduction to the media industry. I would love to gain an insight into the world of radio broadcasting and broaden my knowledge of Sydney's creative scene during my time here.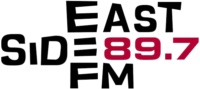 My music taste is quite diverse; I enjoy listening to pop, indie, rock, and musical theatre. I love being involved in my school community – I'm an avid member of the orchestra, choir, and jazz band (and I'm looking forward to learning more about the genre during my time here). A few examples of the songs I like are below:
I love "Is It True" because it's so catchy and groovy. Somehow, it's both nostalgic and futuristic at the same time. Whenever I listen to it, it gets stuck in my head.
I used to listen to this song a lot when I was younger. It has a soft, upbeat sound, and I think the lyrics are relatable and memorable.
Just like most teenage girls my age, Taylor Swift is my top artist on Spotify. I love "invisible string" because of its gentle instrumentals and poetic, romantic lyricism.
I chose Eastside Radio because I felt that it would be a multifaceted, welcoming place where I could explore what I'm interested in, such as music, theatre, film, radio, and journalism. As a drama student, I'm passionate about the arts, and I've always been curious about how radio stations are run. I also enjoy writing and learning about current events, and I aspire to be a journalist in the future.
In addition, I admire Eastside Radio's connection to the community, and the fact that the station is run mostly by volunteers who are passionate about what they do. So far, everyone here has been really friendly and helpful, and I'm very grateful that I've been given this valuable opportunity to get involved in the industry.
Share "Work Experience at Eastside Radio with Emily"
https://eastsidefm.org/work-experience-at-eastside-radio-with-emily/