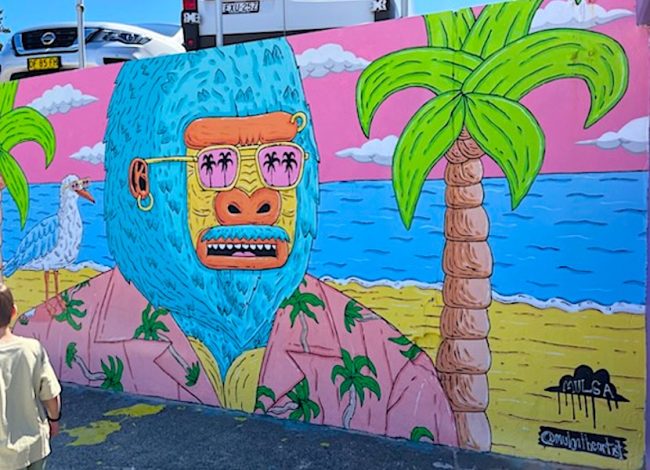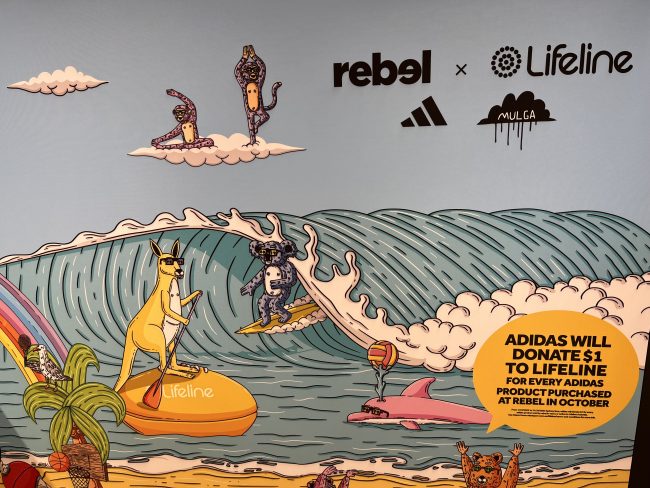 Since embarking on his art career Mulga has exhibited in over 60 art shows, published 2 books, painted thousands of artworks and murals, won multiple awards and worked with a multitude of big brands.
Mulga (aka Joel Moore) joins us on the Bondi Sea Wall Project this week to talk about his fascination with gorillas, Australian animals and iconography. With his new MulgaKongz NFT line sold out, he grows from strength to strength as an artist. Like all our Sea Wall mural artists, he has some wise advice for aspiring young artists. And don't worry, you can always trust a gorilla!
Also, his music choice was a song he wrote and recorded with his brother and features his Dad on harmonica – whooshka!
Soon Arts Wednesday will be turning the Bondi Sea Wall Project recordings in to a podcast that you can have delivered to your inbox every week.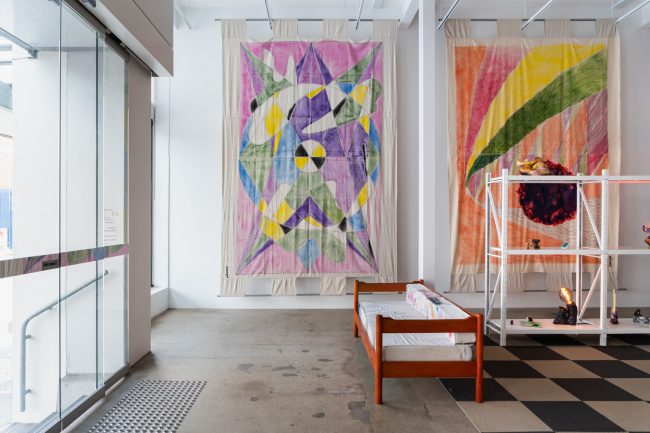 Also this week we chat to conceptual artist, David M Thomas who has just been granted a one year artist residency in 2024 with Artspace. This highly prestigious program offers ten artists the opportunity to practice their work in a year-long, rent free studio in the newly renovated space in Woolloomooloo's The Gunnery.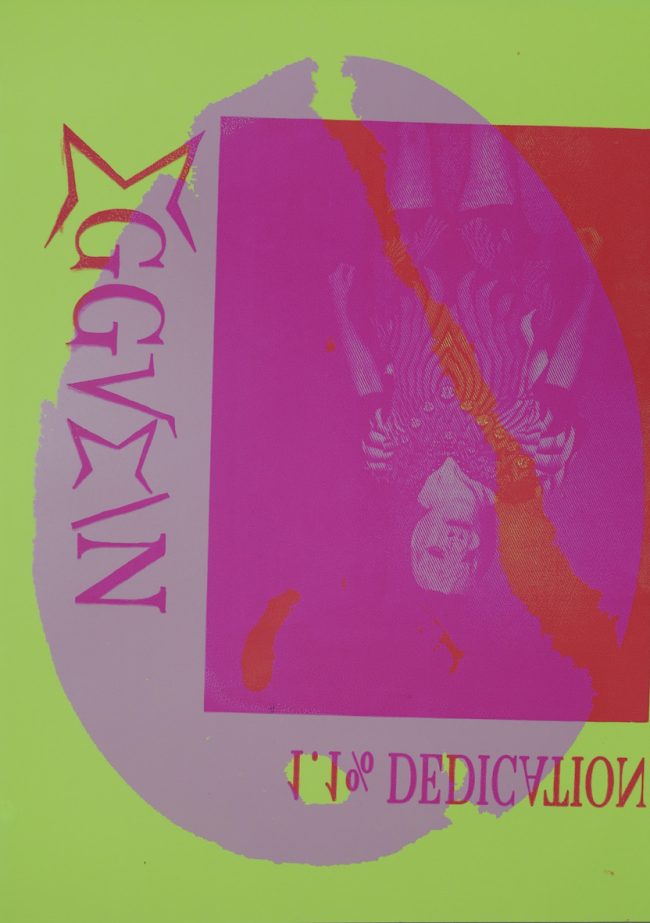 David's 30-year practice encompasses multiple modes of research, performance, and exhibition. Genres include video, weaving, installations and music performance with his band Weekend Immendorff. His works have been screened widely throughout Australia from the National Portrait Gallery (Canberra) to the Monash Gallery (Melbourne).
Arts Wednesday 22 November 2023
10.30-12.00
98.7fm
DAB+
Share "Mulga on the Bondi Sea Wall + David M Thomas (conceptual artist)"
https://eastsidefm.org/mulga-on-the-bondi-sea-wall-david-m-thomas-conceptual-artist/