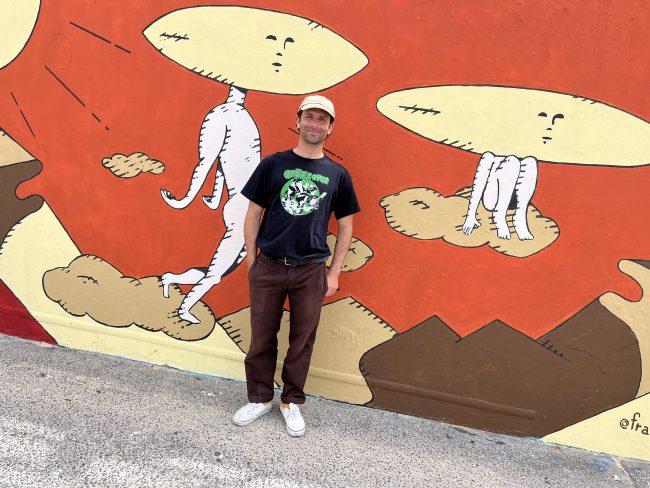 Over the coming months we will meet many of the artists whose work appears along the Sea Wall and enjoy their music selections.
We start our series of Bondi Sea Wall muralists with Michael Gallus (aka Frallus Design). A graphic artist from Sardinia, Michael has made Bondi his home where he loves the lifestyle and creative energy of Bondi Beach. His work portrays the sensations of surfing, which he equates to be like floating on a cloud. He is inspired by all things 1960's (think Terry Gilliam, cartoonist for Monty Python). His 60's fascination runs also to his music choice, It's not Easy by ? and the Mysterians.
Also this week we feature two shows at the Seymour Centre.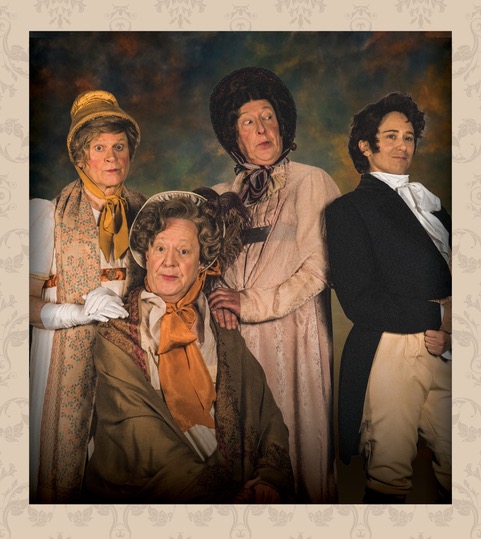 First up is the Wharf Revue, entitled this year 'Pride in Prejudice'. After 23 years the Revue has almost become an institution, featuring political satire of the day set to song and dance and of course acerbic comedy. We meet writer and director, Jonathan Biggins who'll guide us through this year's political targets. Season runs 8 November – 10 December.
Also we chat to Craig Baldwin, co-director of The Lost Boys. This immersive theatrical experience is inspired by J.M. Barrie's Peter and Wendy about the boy who wouldn't grow up (rather apt in this era of a fixation on eternal youth). You will be surrounded by music, song, dance, movement, spoken word and performance art with a bit of magic thrown in for good measure. Season runs 10 November – 1 December.
Arts Wednesday 8 November 2023
89.7fm
DAB+
Share "Bondi Sea Wall artists + 2 shows at the Seymour"
https://eastsidefm.org/bondi-sea-wall-artists-2-shows-at-the-seymour/