BIGGER THAN US, an inspiring documentary about seven young campaigners from around the glove working towards a better future.
When Melati Wijsen was just 12, she led her first successful campaign: her home island of Bali said "bye bye" to plastic bags forever. At 18, she's on a mission to connect with her tribe: BIGGER THAN US shares the inspiring and uplifting stories of seven young campaigners from around the globe. From Bali to Malawi, these bright young leaders are beating the odds, joining forces, working towards a better future and showing us all how it's done!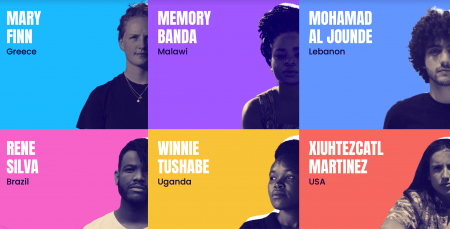 Shot in Malawi, Lebanon, Brazil, Greece, Indonesia, Uganda and the USA, BIGGER THAN US, sheds the light on a young generation, fighting for human rights, freedom of expression, climate, social justice, access to education and food security. Dignity. Melati, Rene, Memory, Winnie, Xiuhtezcatl, Mohamad and Mary rise up and carry a magnificent humanity, of courage and joy. Aged 18 to 25, they tell us how to strive. And what it means to be alive in a world of confusion.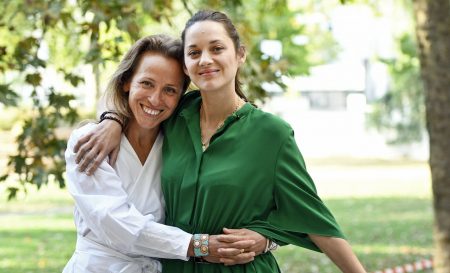 BIGGER THAN US is produced by Denis Carot of Elzevir Films and Flore Vasseur with Big Mother Productions, and co-produced by Marion Cotillard with All you need is prod.
Join the movement at Randwick Ritz Cinema this Sunday 1st of May 2022 at 3pm it will be followed by a Q&A hosted by Athésia and featuring Melati Wijsen (Zoom) and some outstanding young Australian changemakers such Nick Moraitis, CEO of FYA, Rachael Hocking, Creative Development Manager of Indigenous X and Claire Rogers, Campaigner  Run For It! Stick around afterwards for a drink and a chat, thanks to Kismet.
After the screening, all ticket holders will receive FREE access to an Australian Exclusive: the BIGGER THAN US mobilisation masterclass presented online by Melati Wijsen and Youthtopia, where you'll learn the fundamentals and practical tips for becoming a changemaker.
VIP FREE  TICKETS FOR EASTSIDE LISTENERS
Jammin Friday and Eastside Radio listeners can get a free ticket when they register their attendance.
1.  Go to Bigger Than Us Kismet Sydney Premiere
2. Select "access hidden tickets" as your ticket type
3. Enter BTUYOUTHQUAKE to get complimentary social impact tickets courtesy of Kismet.
BOOK NOW: https://events.humanitix.com/bigger-than-us-kismet-sydney-premiere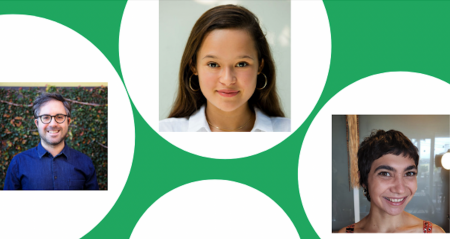 MEET THE PANELLISTS
Melati Wijsen: Protagonist, 'Bigger Than Us'; Founder, Youthtopia
Melati established Bali's 'Bye Bye Plastic Bags' campaign when she was just 12, and successfully banned plastic bags, straws and Styrofoam on the environmentally vulnerable island. She has subsequently spoken at TED and the United Nations, where she is an Alumni Member of the UN World Ocean Day Youth Advisory Council. Named among TIME Magazine's "Most Influential Teens" and CNN's "Heroes: Young Wonders", Melati has now launched her own youth mobilisation project YOUTHTOPIA to empower youth through education and provide them with the tools they need to be changemakers.
Nick Moraitis : CEO, Foundation for Young Australians https://www.fya.org.au/
Nick Moraitis is CEO at the Foundation for Young Australians. Nick's passion is creating a more engaged democracy and backing young people leading the way. Prior to joining FYA, Nick spent eight years as Executive Director of Australian Progress, the leading capacity-builder for civil society organisations. Over the years, Nick has worked in New York, Toronto, London, Sydney and Melbourne on issues ranging from the digital divide and human rights to climate change and education.
Rachael Hocking: Creative Development Manager, Indigenous X https://indigenousx.com.auf
Rachael Hocking is a Warlpiri woman from the Northern Territory, currently living on Gadigal land in Sydney. She is a journalist, curator and presenter who is passionate about sharing First Nations stories. Her work can be found across Black media, from the national Indigenous newspaper Koori Mail to NITV. She is a director on the board for the Dart Centre for Journalism and Trauma (Asia Pacific), and Common Ground.
Claire Rogers: Campaigner, Run For It https://run4it.org/
Claire is a young person passionate about social, economic and environmental justice. She volunteers with Run For It as the NSW Workshops Lead, and has previously volunteered with the Australian Youth Climate Coalition and other local grassroots organisations. Run For It is a powerful movement of young people working to rebuild our democracy and create a better kind of politics for future generations. When they come together, young people have the power to fix our democracy and lead creative solutions to climate, social and economic crises.
Athésia: MC  https://athesiamusic.com
Multi-talented Athésia was born in Montreal to Haitian parents. A popular vocalist (in French, English, Créole and Portuguese) with her band Athésia and the Gentlemen, she has performed in Brazil, Peru, Argentina and Asia just to name a few. At Sydney's Eastside FM, Athésia was the producer & presenter of the weekly Queen Kafé slot, and is familiar to local cinemagoers as the host of exclusive post-screening Q&A events. She believes in the responsibility of entertainment with consciousness, meaning and purpose, a mantra that keeps her heart in tune with her mission.
WHEN: Sunday 1st of May 2022
WHAT TIME: 3PM
WHERE: Ritz Cinemas, 45 St Pauls St, Randwick NSW 2031, Australia
TICKETS: https://events.humanitix.com/bigger-than-us-kismet-sydney-premiere
MORE INFO: https://www.kismetmovies.com/releases/bigger-than-us#events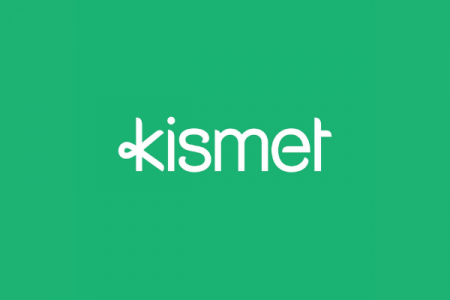 ABOUT KISMET
KISMET presents curated cinematic events that transcend the big screen to create connection, conversation and change. They bring people together to watch great films and to immerse in conversation with contemporary thinkers and creators. Their movies and feature documentaries are handpicked to nourish your mind, uplift your soul, and connect you to community. www.kismetmovies.com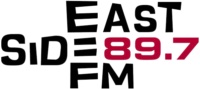 Keep your hearts in tune with Athésia. #Athesia #FridayMorning 
Tune in to Jammin' Friday, to listen live or previous shows, click here ⇒ eastsidefm.org/JamminFriday
AthesiaMusic.com | Jammin Friday Blog | Facebook | Instagram  | iTunes | Spotify | Bandcamp
:::
:::
:::
EASTSIDE RADIO 89.7FM
Share "VIP Screening of BIGGER THAN US at Randwick Ritz Cinema"
https://eastsidefm.org/vip-screening-of-bigger-than-us-this-sunday-1st-of-may-at-randwick-ritz-cinema-3pm-free-masterclass/