In 2021, the Sydney Winter Jazz Festival played an important role in reactivating the city and surrounding areas, filling the streets with music and drawing people back into the CBD.
Now the festival is back in 2022 with an exciting program of shows at a range of spectacular CBD venues including the Sydney Opera House, Mary's Underground and small club shows.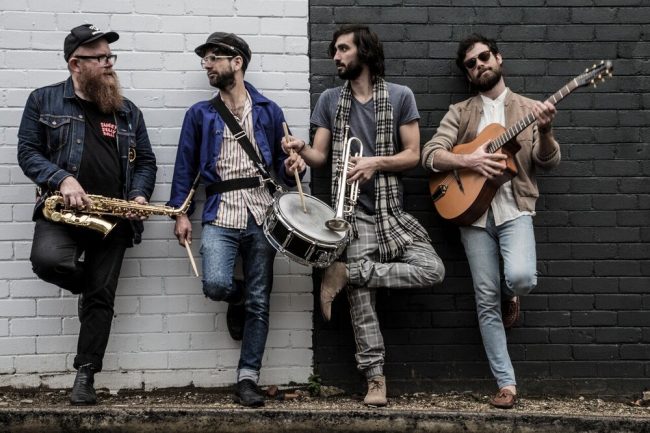 "Winter Jazz Fest is back again in 2022 and promises to amplify the message that the City is back in business" says Festival Producer Margot Natoli.  "The festival will economically benefit local businesses and provide employment opportunities to our city's musicians and creative industries. Not only will audiences get to hear unique musical performances in some iconic venues, it also encourages visitation into Sydney's CBD and provide city workers and residents with a myriad of evening entertainment".
It's fitting that the flagship venue, Sydney Opera House, will host no less than seven very special events during the Winter Jazz season. Esteemed jazz presenters SIMA will showcase two exceptional concerts in the wonderfully atmospheric Utzon Room. On Saturday 16 July, 'The Intimacy Of Jazz Now' will see songstress Martha Marlow alongside legendary pianist Chris Abrahams (The Necks) to present an exclusive preview of her forthcoming album 'Queen Of The Night' with electric bass virtuoso Steve Hunter to open the night.
SIMA's Director of Programming Zoe Hauptmann says "Jazz performances are participatory not only for the artists but also the audience. We're inviting Sydney to head out and experience the excitement of jazz. You can expect an evening of spectacular artistry in some of the city's great jazz venues and intimate spaces."
The Sydney Opera House's premiere restaurant Bennelong will host a series of superb afternoon shows across the five Sundays in July. Artists will include some of Sydney's most accomplished jazz artists including National Jazz Award winning pianist Matt McMahon, New Yorker Phillip Johnston and Lloyd Swanton, Tim Rollinson and Leonie Cohen and Ben Fink & Friends.
It's a return to the Utzon Room on Saturday 23 July as SIMA presents 'The Colours Of Jazz Now' with no less than two world premieres of works from esteemed multi-instrumentalist Paul Cutlan leading his brand new trio Trichemy, and outstanding pianist and Freedman Jazz Fellow Novak Manojlovic who is launching his ABC Music release People, Places. All details at – https://sima.org.au/event/the-intimacy-of-jazz-now/
Winter is a great time to discover many of Sydney's unique small bars and boutique venues, often hidden away in laneways or CBD basements. Palmer and Co in Abercrombie Lane, has always been a haven for music lovers, swing dancers and vintage culture aficionados. Sydney's Queen of Swing, Pia Anderson has programmed an exciting array of the city's best jazz, swing, jump blues and boogie bands throughout July with groups such as Kid Hank, Queenie & The Cavaliers, Hot House Stomp and The Faculties. Step back into the atmosphere of a classic speakeasy with this great roster of timeless combos. 
Nearby at Circular Quay, legendary jazz cellar, Mary's Underground, will host SIMA's 'The Energy Of Jazz Now' Friday 22 July, presenting a dynamic double bill rich with groove, spontaneity, and imagination. The Sandy Evans/Andrew Robson Quartet will be joined by Galaxstare featuring Richard Maegraith, Kristin Berardi and spoken word artists 21monks in what promises edge of your seat musical dialogue. 
What: Winter Jazz Fest 2022
When: July 16 – 23, 2022
Where: Sydney CBD
To Find Out More, Click Here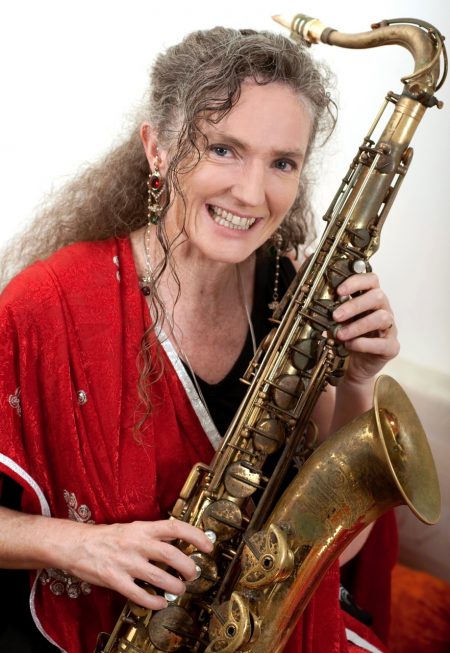 Share "Sydney Winter Jazz Festival To Heat Up The CBD!"
https://eastsidefm.org/sydney-winter-jazz-festival-to-heat-up-the-cbd/