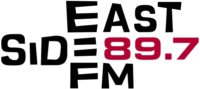 Arts Monday's Jane Raffan chats with Jo Holder, Director of the Cross Art Projects in Llankelly Place, Kings Cross about the Green Bans Art Walk, which commemorated the 40th Anniversary of Sydney's famous Green Bans.
Whole neighbourhoods were saved from destruction by developers in the 1970s by the NSW Builders Labourers Federation union Green Bans, which paved the way for dramatic changes to our city's heritage and planning laws.
The Green Bans Art Walk aimed to "capture the ideals and struggle to protect the character of the inner-city areas of Woolloomooloo, Darlinghurst and Kings Cross, the most brutal of the Green Ban struggles."
Green Bans background: https://dictionaryofsydney.org/entry/green_bans_movement
Sirius footnote: the Brutalist Sirius Building in the Rocks – being sold off by the NSW State Government – also has a current Green Ban on development, after the Government ignored independent advice from the NSW Heritage Council to list the building on the State Heritage Register.
Ironically, Sirius was built in the 1970s in response to community opposition to Sydney Cove Redevelopment Authority plans to demolish historic buildings along the western side of Circular Quay in order to build high-rise office towers. The community was supported by the 1970s Green Bans. The building was listed by the National Trust in 2014 for its architectural and social significance.