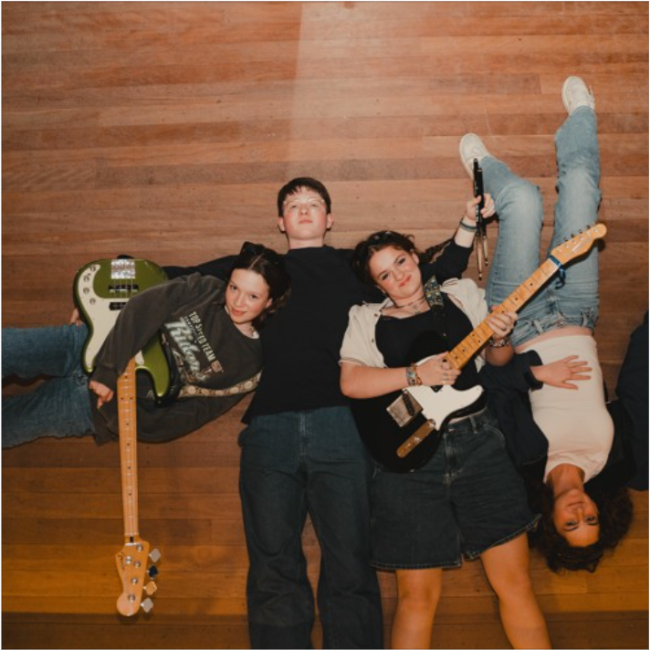 Eastside Radio is supporting the Bondi WAVE program in 2023.
Bondi Wave is an exceptional initiative from Waverley Council that puts school kids into a program connected to their Music Studios at the newly renovated Bondi Pavilion.
The 12-week course teaches upper primary and high school bands how to write and arrange original music. Designed for bands in the making or individual musicians in need of a crew, each week groups are mentored by a rotating roster of industry professionals, including Jim Elliot from The Cruel Sea, Rosie Fitzgerald and Luke O'Loughlin from I Know Leopard and Brendan Gallagher from Karma County.
It's hosted by the very talented and supportive Dr Michael Galeazzi, who's the Producer of Music in the Arts and Culture team with Council, and he's also the founder of the Java Quartet too, a band we've known and loved for over 20 years here on this station.
The program culminates with a concert performance and professional recording for the artists to debut to an audience larger than just their folks. And this is exactly where Eastside Radio comes in…
A year ago, classmates Ben, Ella, Maya and Ariel were put together by their school's music teacher. Besides playing in the schoolband together, they wanted to play other music than the specific genre of Klezmer. So, they got to form the band OFF IT. Get insights of how their some of their songs "Letters", and "Red" where put together, and more, in this podcast!