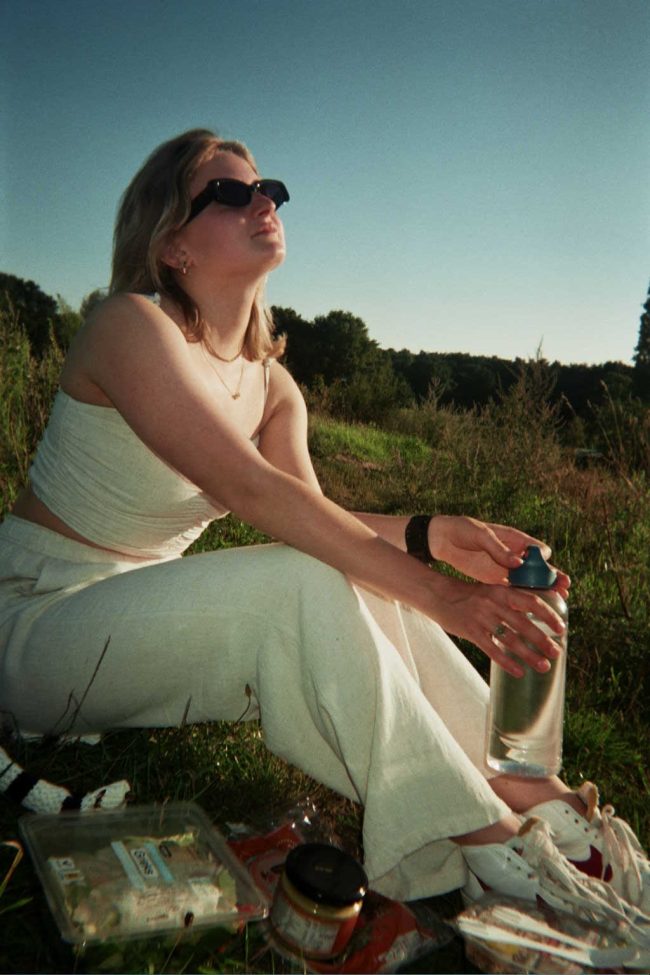 Abroad from Breda University of Applied Sciences – The Netherlands, the interns keep flooding in. My name is Mirre Rijvers, I am 20 years old, and I am Eastside Radio's newest intern. Being in my final year of uni, I have done several projects in either radio and video, I can't wait to grow more here on Eastside FM!
So, why radio and video?
In a school assignment for a commercial shoot, my love for audio was born. Not much later, I started my own my own radioshow together with my classmate; "The One Hit Wonder Show" on HUB Radio.
I started my internship at Netherlands' largest dance radio station SLAM!. Dance is a very big genre in the Netherlands, and so, the station was able to partner with one of the biggest dance festivals in the world Amsterdam Dance Event (ADE). Besides, they are the biggest online radio brand in the Netherlands in terms of reach on Youtube, Instagram and TikTok. I rolled in to the online department, assisting mostly video production for various platforms. One of the projects was our popular weekly YouTube series; MensenMening, with scoring 60K – 160K views on each episode.
I love the idea of assisting and contributing to a creative project such as a video or radioshow. I love the creative/techinical part of it. I am not that interested in being on camera or on a show myself, I just love setting up the final product.
So, why Australia?
40 years ago, my uncle moved to Sydney on his own, and sticking around ever since. Many familymembers have visited already, and ever since I was a little girl I knew I wouldn't want to be missing out! I love sports, so I have been trying to get into surfing lately. Additionally, I love going on hikes and get myself familiar to this amazing country! I will be visiting Melbourne very soon! And I just want to check out all what Sydney has to offer over summer. I am looking forward to spend Christmas and New Year's on the beach this year.
So, what music do I like?
My interests in music are very wide ranging. I am a big fan of the classics, taking me back to the simpler times of the 80s or 90s. The artists can vary from The Beatles to Nirvana, and many more. However -when being dutch ofcourse- I also love dance music a lot. Even though my preference in dance is nostalgic songs, I like checking out new DJ's and dance/pop artists too.
Lately, I have been listening to a lot of dutch music as well, even though I didn't as much before I came to Australia. It brings me comfort I just love how music can affect and improve people's moods in so many different ways. Therefore my preference in music, purerly depends on my mood as well. At the end of the day, I like songs that feel nostalgic to me the very most.
Share "Get To Know Mirre – Our Newest Dutch Intern"
https://eastsidefm.org/get-to-know-mirre-our-newest-dutch-intern/