THIS CULTURAL LIFE 17 February 2022
This Arts Thursday, with Maisy Stapleton and Paula Towers, explores a recently published book celebrating the badass 'sheroes' we were never taught about in school.
In Sheilas: Badass Women of Australian History, author Eliza Reilly revives forgotten stories including Indigenous bushranger Mary Ann Bugg breaking her husband Captain Thunderbolt out of gaol and Nancy Wake infiltrating Nazi strongholds by bike.
Eliza Reilly is a writer, director and performer who co-hosted Girls Gone Mild on FBI in Sydney for 5 years and her writing has been featured on ABC's Radio National, at the Sydney Comedy Festival, the Sydney Writers Festival and on ABC TV's The Checkout.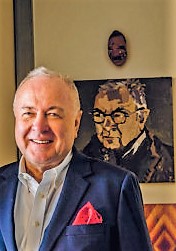 Michael Yabsley former politician, political advisor, arts supporter and impresario also returns to the station, to tell us about his newly launched forum for events in Sydney and the Southern Highlands – the Potts Point and Southern Highlands forums, which will feature debates, performances, ideas, art shows and great discussions. We will talk to Michael about what's planned and how the forums have showcased creative and political life.
We'll also update you on some local arts events and play some great music.
For further information:
DON'T WORRY IF YOU MISS THE PROGRAM!
If you miss our programs you can listen again by going to http://eastsidefm.org/arts/artsthursday/ and clicking on the date 17 February 2022.
Tune into Arts Thursday with Maisy Stapleton and Paula Towers every fortnight from 10:30 to noon for insights into our arts and cultural life