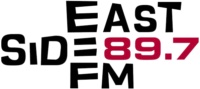 Join me, Jane Raffan, Monday 2 April, for a program that looks at feminist art practice from the 1970s in an installation and exhibition at the AGNSW.
The first of my guest interviews are with Natalie Wilson, Curator of Australian art, and Kerrie Head, Object Conservator, who'll shed light on 'Arcadia: Landscape and Bodies', a room-sized crocheted 'tableaux vivant' by Ewa Pachucka.
We'll also be delving into the social history of women's 'fancywork' and the art historical and social history paradigms within which this type of work was and is assessed, explored in the accompanying exhibition, 'The Gentle Arts and Feminism.'
My second set of interviews are with Senior Collections Registrar at the AGNSW, Emma Smith.
Join us for a behind-the-scenes peek at how the gallery manages the care and storage of large scale works, and – riffing on the Pachucka installation – we'll be focusing on contemporary works by Australian women artists.
And the music? In keeping with the tenor of the show, the playlist will feature fabulous vocals by women artists from the 1970s.
More about 'Arcadia: Landscape and Bodies' here
I look forward to your company.
Jane Raffan
Share "Feminist Art of the 1970s: Arcadia: Landscape and Bodies, and interrogating 'The Gentle Arts'"
https://eastsidefm.org/feminist-art-1970s-arcadia-landscape-bodies-interrogating-gentle-arts/